About 24GB, install now!

So Pyra and I decided to purchase an ArmA 3 server, Arma 3 server IP: 142.4.215.221:2362, and we're having quite a bit of fun. I understand ArmA 3 isn't for everyone but for those who may be interested in it and want to learn, right now we have a hand full of players currently active with the game itself. Jump on sometime and ask any questions I'm sure Pyra and I have no problems with assisting anyone. Here's a 6 min clip of some of our shenanigans from the past couple of weeks. I was iffy about committing to the game but once I actually took the time to learn the basics and just patiently wait for my interest to grow, I simply couldn't get enough.

[youtube width=400 height=350:3c5b32ebd9]http://www.youtube.com/watch?v=pmrEwZg-kn8[/youtube:3c5b32ebd9]

Quote:
[Dan] Harris, 34, married longtime girlfriend Melissa McCormick, a social worker at Toronto's Centre for Addiction and Mental Health, on Aug. 24. They wed at the Scarboro Golf & Country Club and had an Algonquin Park-themed wedding.

Harris and his groomsmen entered the wedding ceremony wearing moose, wolf and black bear hats. They mixed kissing games with animal impersonations and had their guests answer trivia questions about the park.

The Ontario provincial park was the site of one of the couple's first dates, in 2007. Harris said he proposed there last summer, during an 11-kilometre hike, in front of a bull moose, a turtle and a humming bird.

After their nuptials, the two left for a week-long honeymoon that included a train ride through the Rockies and an Alaskan cruise.

Harris told HuffPost he thinks it has been a busy summer for weddings in the NDP because members of the caucus are just so much younger than the other political parties' and the timing — halfway between the last election and the next — was optimal.

"When you look at this caucus compared to other caucuses, there are lot more people at that age and time in their lives," he said.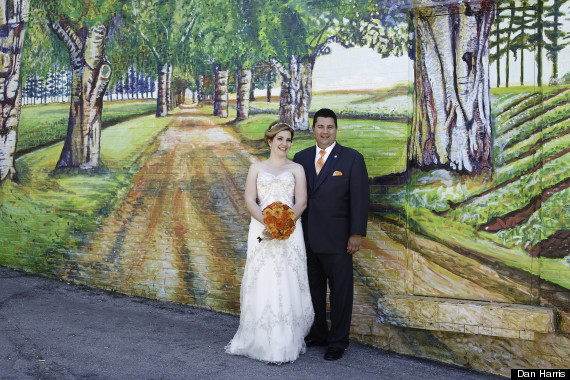 http://www.huffingtonpost.ca/2013/09/10/ndp-mps-married-summer-love_n_3900162.html
Using facebook to host events is a lot easier than posting on here, but for those that DON'T have facebook, here's what the event consists of.

I have three games to give away to winners.

Crysis 2: Maximum Edition

Dead Space

and Mirrors edge.

The choice of games to play to win these games will be

BF3 Gun Master

CounterStrike: Source (on an empty gun-game server)

Or Civ5

The game that has the most people who own it, I'll safely assume that it will be battlefield 3, will be the game we play. I'm thinking that Friday August 30th would be the day, if there's anyone that can't make it I will reschedule. Just leave a comment on this thread if you're able to make it the 30th. All 3 of the games are Origin based keys, I'll pm the keys to the winners!

August 30th 7:00 PM Eastern

Link to the event on facebook: https://www.facebook.com/events/564063983673490/

Official CKA Announcement!!
By Goatbeard and White

We've gotten organized! I am scheduling off dates, times, and details for CKA regarding the upcoming contests and events. Goat and I discussed how to streamline something we could all get behind in the next couple months as we gear up for BF4 and all the other new releases. Also, with Fall on the way I'm sure many of us are getting ready to return to CKA in force.

So, we decided to use the CKA Clan page on Facebook to manage our invites and notices to all clan members. This way we can keep track of who is attending, what events are scheduled and EVERYONE can add an event if they would like to host a game give-away or whatever.

IF YOU DO NOT USE FACEBOOK!!! Feel free to message me for details about upcoming events or make a post. Also, if you do not have the CKA Clan Page liked then you need to hop to it!

https://www.facebook.com/groups/194145730641373/

Any questions or suggestions to improve this idea is welcome, or if you have questions about how to create an event let me know.

I will be added some events on the schedule tonight. Get ready!


Cheers,
White

ok so as of this post 9 of us have ships
a few more with accounts ( get an account now and get the name you want )

So we Need to create a Company or 2 One will be an above board company and the other will be the pirate clan

I am looking for names for both toss any ideas out there as we can pick and choose to get just the right names

Cheers

CT

Server Monitor
Upcoming Matches
game
opponent
time
players
type
No Upcoming Actions