TS server is offline for some reason

please use the Discord backup server

https://discord.gg/WbTaFmt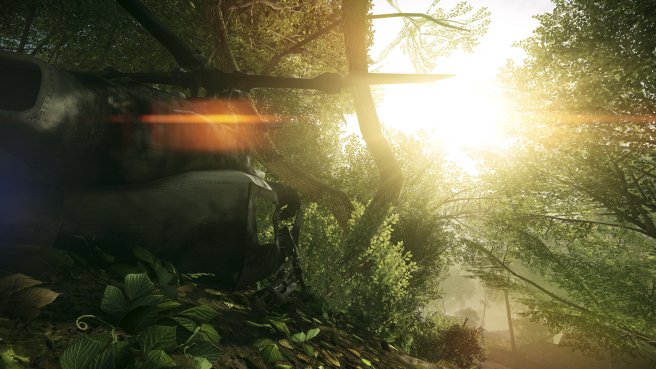 Itís time to harvest the fruits of your labor. The Community Map Project led to the creation of the Operation Outbreak map, and itís rolling out worldwide today with Battlefield 4 Community Operations. Grab the free* DLC from the Origin My Games tab.

There is a BF4 patch, but you also need to goto the BF4 origin store page and buy/download the Community Operations add-on.

Add-on download size is 2.45 GB

Note that we will be having a recruiting drive in the near future.

I (Newfie) will be assuming the role of recruiting officer once again. This means any new recruits should pass my way.

Meetings involving admin and all members will be held soon, as we have undergone many changes in the last few years.

Until then please in-courage any new recruits to join under the normal web page application.

http://clan.canadaka.ca/join.php

And fill in
"" Referal (Username) "" for the prize !

Any new recruiting from this point will be recorded and at the end of each quarter I will be offering a prize for the top recruiter.

Customized CKA shirt !!!

Stay tuned for upcoming meetings and events.

[youtube width=640 height=400:5e96d12b47]http://www.youtube.com/watch?v=HEBqUSWqyR4[/youtube:5e96d12b47]
https://www.youtube.com/watch?v=HEBqUSWqyR4

http://steamed.kotaku.com/a-hardcore-shooter-from-the-makers-of-one-of-battlefiel-1695993653/+nathangrayson

"Squad is a 100-player military shooter from a melting pot of people who worked on Project Reality, a popular Battlefield 2 mod that made the game significantly more realistic. Without getting too long-winded about it, I will say Project Reality is the most fun I've ever had lying in a ditch wetting myself at the prospect of an artillery barrage for 45 minutes. It requires hella tactical planning and isn't always fast-paced, but it's provided me with some experiences no other game has. Think a midpoint between Battlefield's sometimes over-the-top ridiculousness and Arma's "sir, yes sir!" devotion to even the creaky dregs, the ugliest latrines of the battlefield, and you're on the right track.

So Squad. It's Project Reality, but a) standalone, b) developed from the ground up as its own thing, and c) really dang pretty. Here's what the dev team is going for:"

It has been a while since we have got together and played a few good rounds.

I have a couple clans that are willing to do a scrim every now and then.

Have a bf4 server up now and will password for scrims.

I will be posting a spot in the calender once a week and try hosting a 5v5 / 10v0 depending on the interest.

Thinking Saturday or Sunday would be cool for most.

Let me know if you are interested !!

The FREE Battlefield Harline Beta starts Feb 3rd.
Login to Origin, goto the store and download the Beta!
Hardline Beta Blog Post


Its long overdue to do a reinstall of our Teamspeak server, their was a whole bunch of issues. I've wanted to do this for 2 years, but didn't want the hassel of re-registering all users, channels, permissions. But its time.

I did a bunch of shopping around and decided to switch hosts while were at it. Clanwarz has an amazing web control panel for TS, Canadian servers and great support. Their TS service also comes with a customizable Bot.

Client Connect:
ts.canadaka.ca -> cka.tsservers.com
Port: 1171
Pass: ckats

I've setup the basic channels and permission groups. Login to the new server to get registered and setup other games channels.

The current/old TS will stay up for awhile to direct people to the new Teamspeak, tonight I will clear out all the channels.

Hey guys in case u all dont know i AM trying to become a succesful streamer on twitch been goin hard now for 6 days. Im not askin u guys to watch me or nothin jus maybe pull my stream up mute and minimize anything to get the VIEWERS up cuz thats what attracts the real viewers and if u can plz hit that follow button guys. Heres the link http://www.twitch.tv/jonnykronik Thanks guys for the support!

Welcome
to the =CKA= clan site, the greatest Canadian Clan there is, CANADA KICKS ASS! We are looking for hard nosed, ass kicking Canucks to join us on the front lines of Battlefield and other games. If you are Canadian, think you've got the moxy, the love of beaver, and the desire to shove your metric foot up someone's ass until you rattle his toque, then click this
link
and join this rocking fun Canadian Clan.
» read more




Current Clan Activety

Battlefield 4

Battlefield 3

Minecraft

Arma

Starcraft 2

Bad Company 2

COD Black Ops

Battlefield 2

Call of Duty MW2

Battlefield 2142

Call of Duty 4

Call of Duty WAW

Team Fortress 2

World of Warcraft




Teamspeak

Password: ckats



Members
Currently active: 0
Registered: 747
Member history: 1119
Latest member: Luna

Online members: 14
Online guests: 41
Total online: 56

Members online Ľ